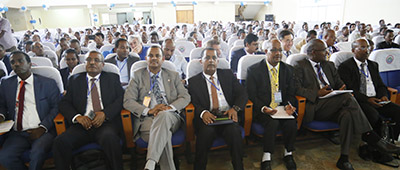 Adama Science and Technology University is colorfully hosted its 3rd International Research Symposium on Emerging Technologies and Energy for Sustainable Development from May 9 – 11, 2019 at Adama Ethiopia. The Symposium Serves as Platform for National and International Scholars and Researchers in the Field of Science and Technology to Share Scientific Knowledge and Create Strong Research Collaboration.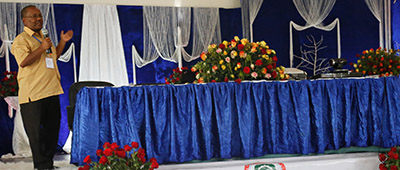 Professor Jemal H. Abawaji, a renowned professor from Australia made an inspiring presentation titled, "4th Industrial Revolution: its implication for Ethiopia". The professor is an affluent well-versed researcher who can contribute to the development of our nation if concerned officials make arrangements. The professor has reiterated his desire to contribute to the development of Ethiopia!!
The organizing committee did a great job in identifying and locating him for this occasion!!!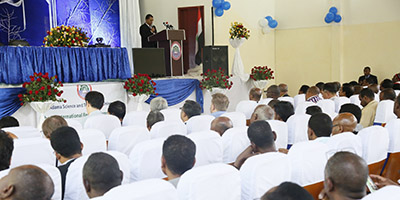 Adama Science & Technology University has successfully hosted the third international Research Symposium. Many collaborations were forged between the university and overseas universities. In addition, a number of professors have agreed to advise Ph.D. students pursuing their studies at ASTU. Yet other professors have already agreed to hold seminars for ASTU staffs and students.
The third International Symposium is in full swing. The symposium is organized in such a way that all morning sessions are for keynote presentations by renowned professors from a host of advanced countries and the syndicate sessions are for thematically related presentations.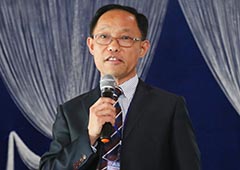 A distinguished professor from South, Professor Kim Chul Ho presented his paper titled, 'Importance of Aerodynamic design of moving Vehicle for energy saving with emission reduction & driving stability'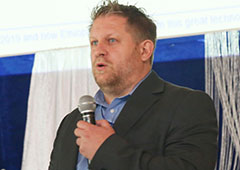 Another distinguished professor from Germany, professor Radovan Kopecek, presented his paper titled, 'Status of Photovoltaic 2019 and how Ethiopia can benefit from this great technology'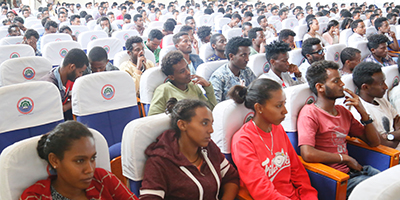 Assit. Prof Mihretu Shanko has delivered a special motivational speech at Adama Science & Technology University. The session was organized for first-year students. The managing council also attended the session. The theme of the session was, "The road of visionaries". Mr. Mihretu used this theme effectively to inspire the students to plan their career development. He encouraged the students to plan about excelling at higher levels than being preoccupied with routine obstacles that they face. He underscored that challenges are meant to strengthen, but not to derail mankind.
Mr. Mihretu, a well versed energetic motivator, made a lively presentation filled with perfectly fitting anecdotes. The audiences were lost for words of appreciation for the presenter and the manner of presentation. The audience applauded the presenter many times. Those who attended the session have suggested that ASTU shall keep up organizing more inspirational sessions for all its community.
Well done!!