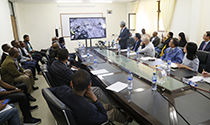 Adama Science and Technology University is proud to announce the development of the first Satellite Control Ground Station of Ethiopia. ASTU has got eight centers of excellence. Space Technology Institute is one of these CoE's. This center is run by prof. Hongyul Paik, the former president of Korea aerospace research institute, who is now developing the satellite and remote sensing technologies for Ethiopia.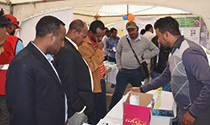 Ministry of Science and Technology (MoST) hosts its 3rd National Exhibition entitled, "Science, technology and Innovation for Rapid Structural Transformation and Sustainable Development in Ethiopia." The Exhibition was held ...
Read More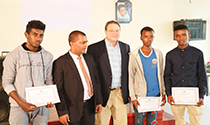 A well furnished Science, Technology, Engineering & Mathematics (STEM) Center has been inaugurated at ASTU. The center has got four laboratories and a hall. The center was established and furnished with an outlay of 15 million Birr. The donor of the project is Mr. Gelfand & Family. ASTU top management, invited guests and trainees have attended the ceremony.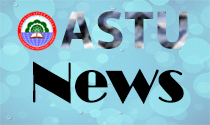 Ethiopian Space Science Society in collaboration with Astrobus Ethiopia Project outreach Program has successfully conducted one day conference at Adama Science and Technology University, Café Number 1 meeting hall. Organizers of the
Read More