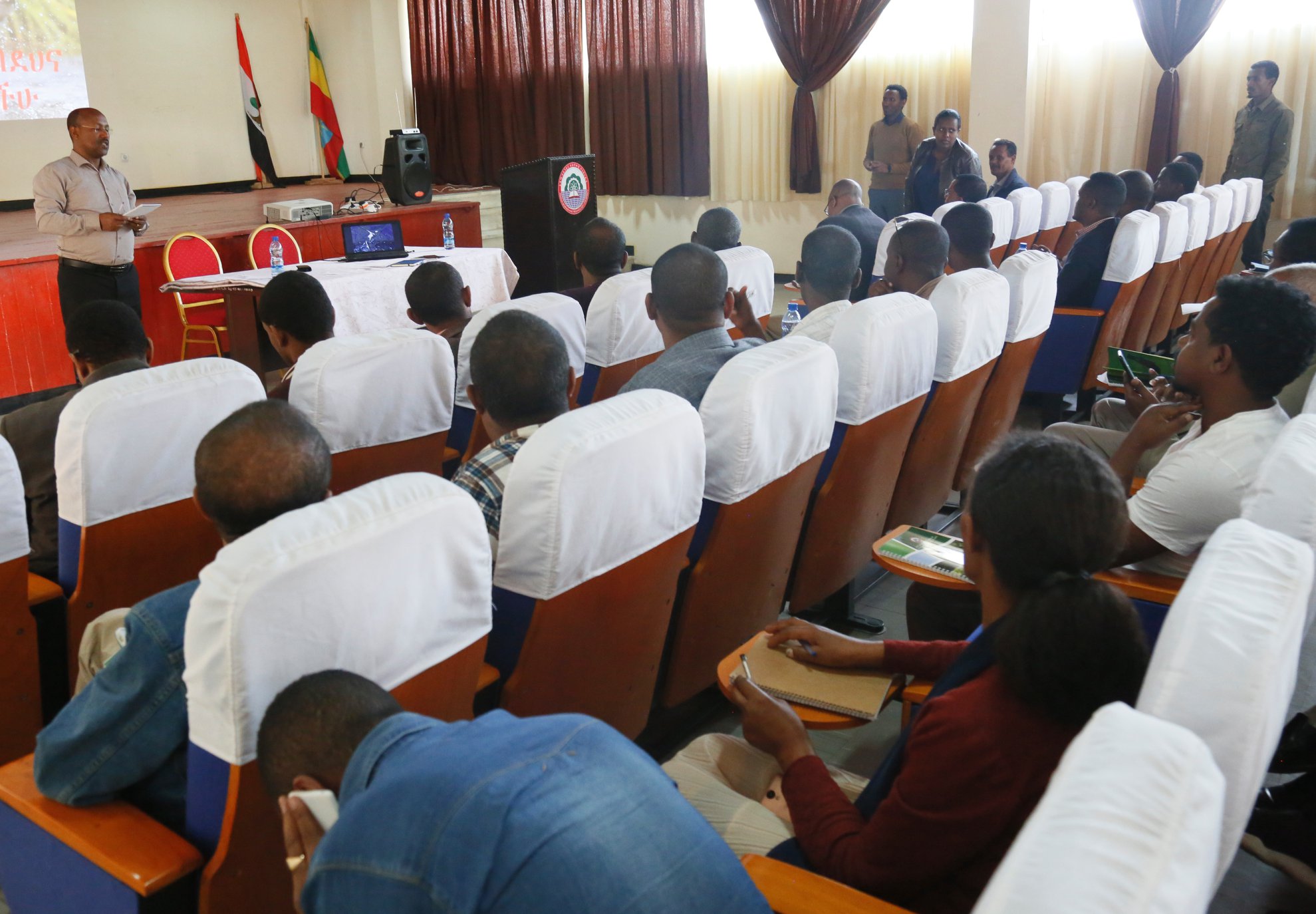 ASTU's top and middle managements are taking KAIZEN training. The training is organized by the office of Vice president for strategic management and international relations in collaboration with Ethiopian KAIZEn Institute. The objective of the training is to inculcate KAIZEN the concept among ASTU's leadership for the betterment of working tradition in ASTU. It is recalled that ASTU is one of the eight universities selected to serve as a hub for KAIZEN training. Another training has been arranged for the workers of ASTU to acquaint them with the principles of KAIZEN. It is hoped that ASTU can be a springboard for industries and organizations in its vicinity for the implementation of KAIZEN
The School of Humanities and Social Sciences, formerly known as Division of Liberal Arts and Social Sciences (DoLS), was introduced as a constituent of the new structure of the Academic Wing of ASTU a couple of years ago. The school does not admit students of its own, unlike the rest of ASTU schools, but offers a broad spectrum of university requirement courses, school requirement courses, and program requirement (elective) courses to engineering and science students. The school has 4 academic units, which run these diverse courses: Language Unit, Liberal Arts Unit, Social Science Unit, and (as of 2016/17 Academic Year) Sport Science Unit.
The underpinning principle of this school is 'education is for the development of the whole person', the development of an educated person in the full sense of a person whose knowledge and understanding is not confined to one form of thought or awareness.
When engineering and science students complete their study and graduate from the university, they are supposed to have been equipped with knowledge, skills, and attitudes not only in their specific field of specialization but also in education encompassing humanities and social sciences and fostering heir critical thinking and analysis, creative synthesis, and effective communication skills.
It is believed that courses offered in SoLS will help students to broaden their knowledge in the areas other than their majors so that they eventually graduate