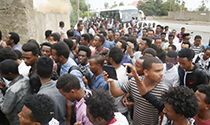 Adama Science and Technology University Students have supported people evacuated from the Oromia and Ethiopian Somali regions boarder due-to conflict. The students have made the support by saving about 322,560 birr from their lunch budget and collecting 33,295 birr through fund raising campaign from limited money sent them from their parents to reach for the victims residing at different stations in Adama City. Representatives of the students have handed over the collected items to H.E W/ro Adanech Abebe, Mayor of Adama City, in the presence of H.E Dr. Eng. Gethaun Mekuria, Minister of the Ministry of Science and Technology, Dr. Lemi Guta, President of Adama Science and Technology University and other government officials.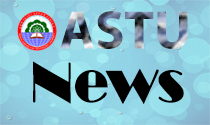 Dear Students, Congratulations for becoming candidates of Science & Technology Universities (STUs). If you manage to pass the entrance exam, you will proudly join them. After joining these two Universities and score highest mark (top 10) in the first semester of your first year stay, you will be sent to aboard for scholarship. Ministry of Science and Technology-MoST

Ministry of Science and Technology (MoST) hosts its 3rd National Exhibition entitled, "Science, technology and Innovation for Rapid Structural Transformation and Sustainable Development in Ethiopia." The Exhibition was held from November 13-15, 2017 at MoST compound. In the Exhibition, different public and private organizations participated. Researchers and innovators have shown their ability to create, develop and make practical use of new scientific discoveries that contribute for the national economic growth.